Locally owned and operated in Burton Michigan since 2011.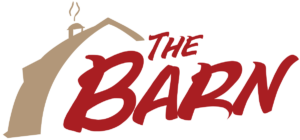 At The Barn, we're dedicated to providing the highest quality of cannabis products, delivering outstanding customer service and offering valuable information to our patients and customers. Our mission has been focused on wellness, which involves informing the community about the viable and safe therapeutic benefits that cannabis provides for multiple conditions (e.g. Depression, Anxiety, and Insomnia).
When visiting The Barn you can expect a safe, secure and welcoming environment with a knowledgeable staff who're dedicated to catering to your needs . We understand that cannabis, the ever-changing laws and our endocannabinoid system can be confusing and often overwhelming at times. Therefore, The Barn is a place where you can gain valuable insights and answers relating to all things within the realm of cannabis. Our goal is to continue raising the bar by offering our customers only the highest quality of cannabis products while creating a one of a kind cannabis experience.